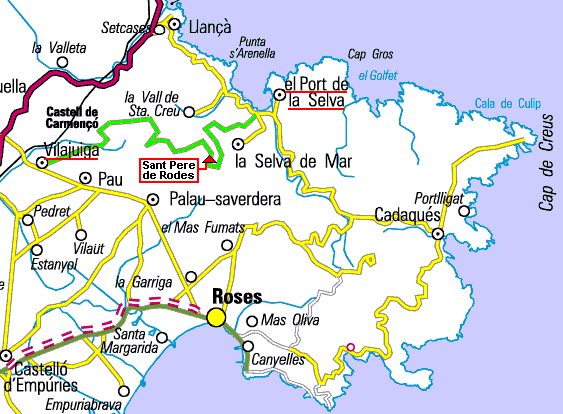 Motor over to this Romanesque monastery with its' fabulous views over the sea, arriving via Llança or Vilajüiga from Figueres. There's a little route of maximum an hour, around the out-buildings - where the kitchen gardens were, the hospital, where they did the washing, the abbot's palace etc. They have a good restaurant and cafe for a lunch break, naturally, which will be needed if you do the monastery and its' surroundings justice - there are plenty of walks starting from here and leaflets provided.
Go down to Port de la Selva for a walk and a coffee. Or head for Cap de Creus where there is a little cafe on the headland. You could stop off in Figueres on the way back if you haven't dawdled by the rocky shoreline, or Cadaques or Roses...
The History of Catalonia Museum, has this guide to the monastery.
http://www.mhcat.net/content/download/9335/71903/file/Monestir+St.Pere+Rodes+guide+of+visit+angles%5B1%5D.pdf
And this is the museum link but it only seems to open in catalan
http://www.es.mhcat.cat/content/view/full/6050